Tile Sort
Easily sort how tiles are stacked, hide tiles for easier management of stacked tiles and highlight tiles on hover.
How to use
The Tile Sort Interface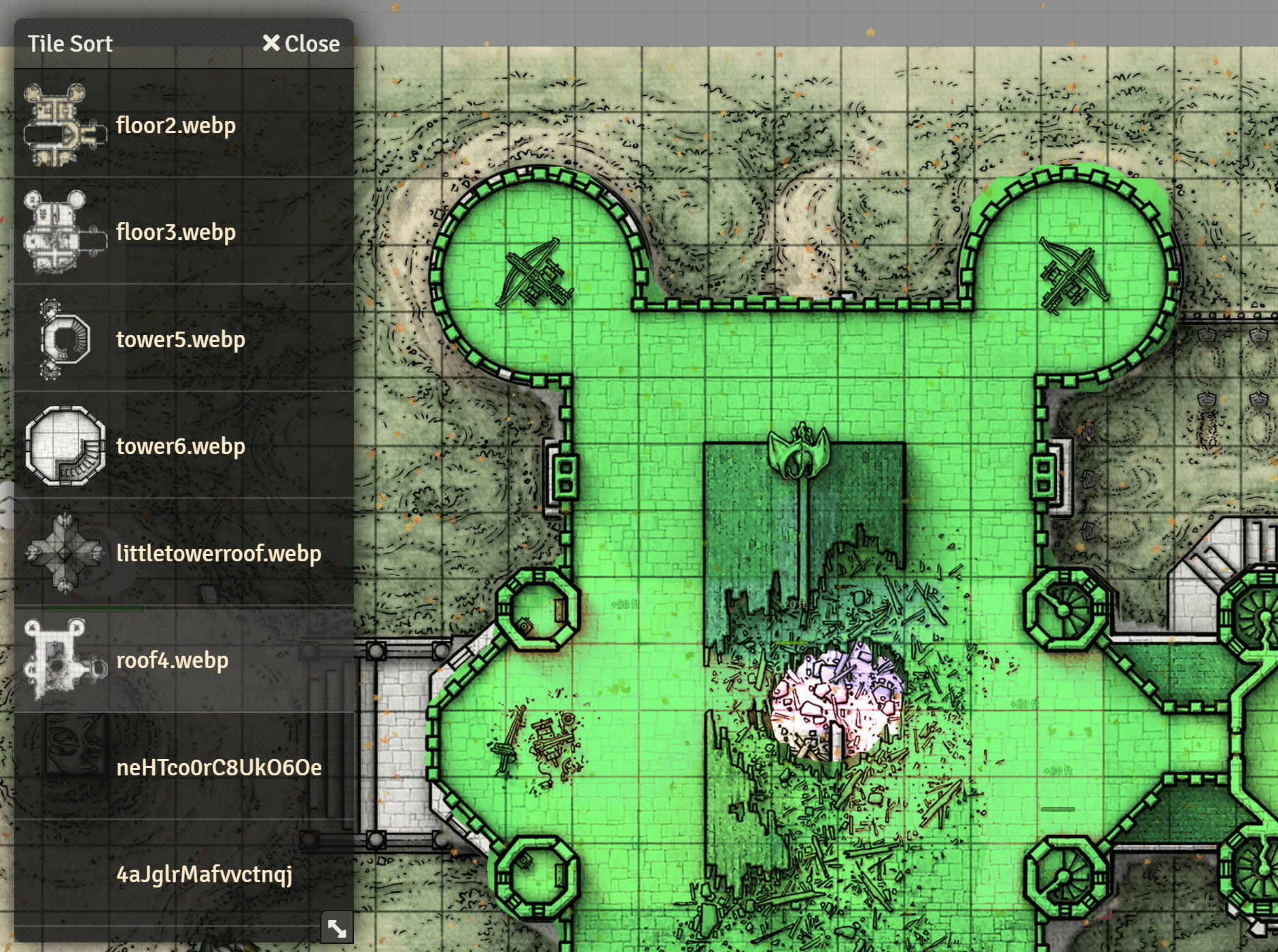 Sorting Tiles
To sort the tiles, simply drag and drop in the list
Hiding Tiles
Hovering over the image of the tile in the tile sort window an eye icon will appear, clicking it will hide the tile until you close the tile sort window or click the button again. This will allow you to work and move tiles that are overlapping the hidden tile more easily.
Opening the tile configuration
The Button to open Tile Sort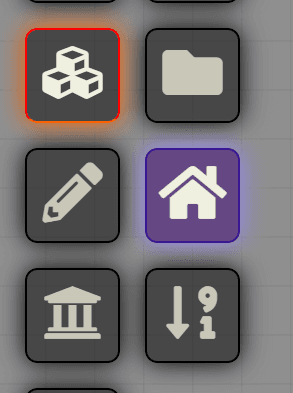 Double clicking a tile in the Tile Sort interface will open it's config, this will allow you to open a tile configuration without moving other tiles that could overlap it.
Highlihting
Hovering over a tile in Tile Sort will create a colored highlight of the tile that will make spotting overlapping tiles easier