RPG Damage Numbers
Damage numbers, with style.
How to use
With Midi-QoL
Module Settings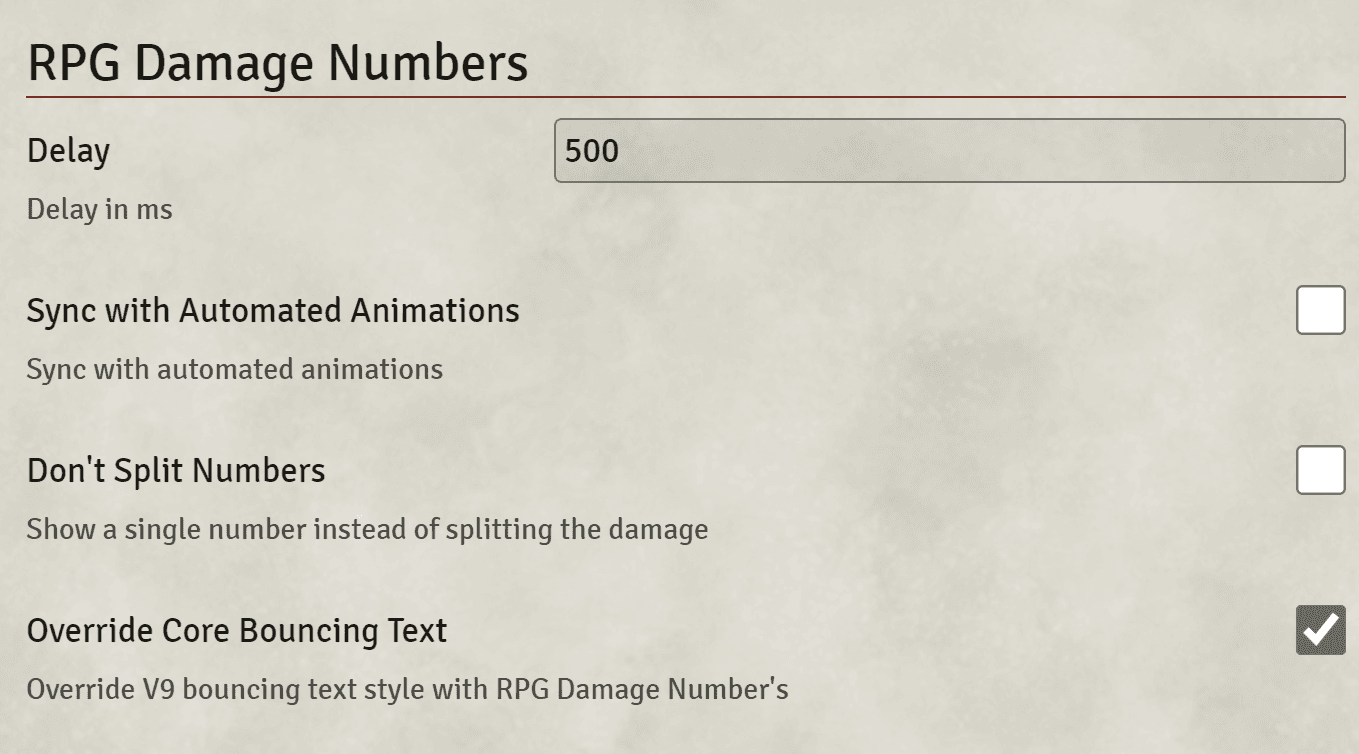 If you have Midi-QoL in use, RPG Damage Numbers will automatically show colored damage numbers whenever a creature is damaged.
Without Midi-QoL
⚠️
Make sure that Override Core Bouncing Text is enabled in the module settings
If you are not using Midi-QoL, RPG Damage numbers will still display it's own custom animation for status effects and damage numbers, but color will not be shown for different damage types.