Levels - Depth Blur
Depth Blur (Levels - Depth Blur in releases) is a submodule of Levels. Applies a blur effect to layers in and tokens depending on the current elevation. The farther you are from a level, the more blurrier it will be.
How to use
Depth Blur Configuration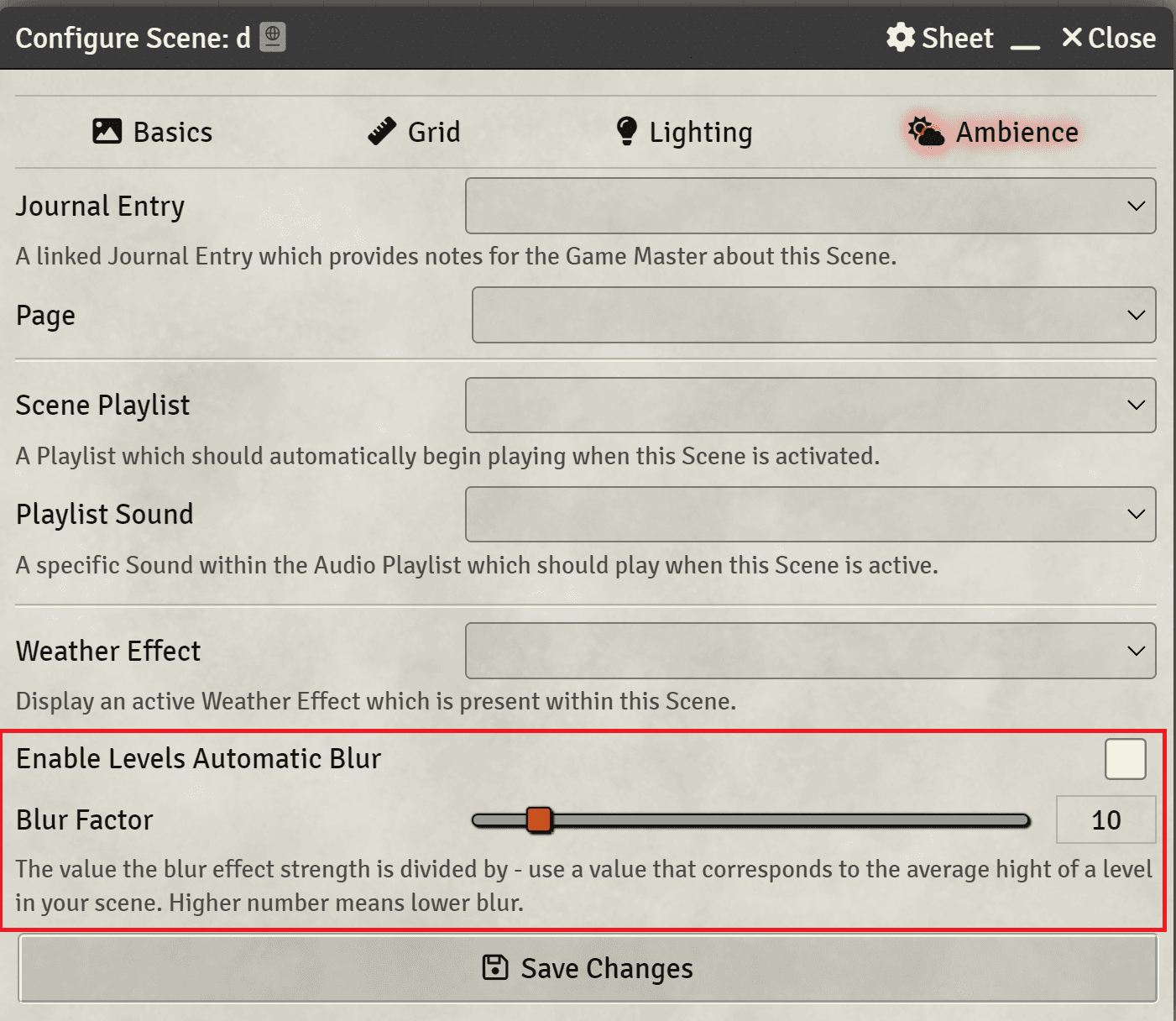 Open the scene configuration
Head to the Ambience tab
In the bottom, check Enable Levels Automatic Blur
If you wish, configure the Blur Factor as you like
If your map is configured with Levels and you have a token selected you will see that images will be blurred depending on the distance from them.