Quickdraw
Create whiteboard style temporary drawings
How to use
Quickdraw in action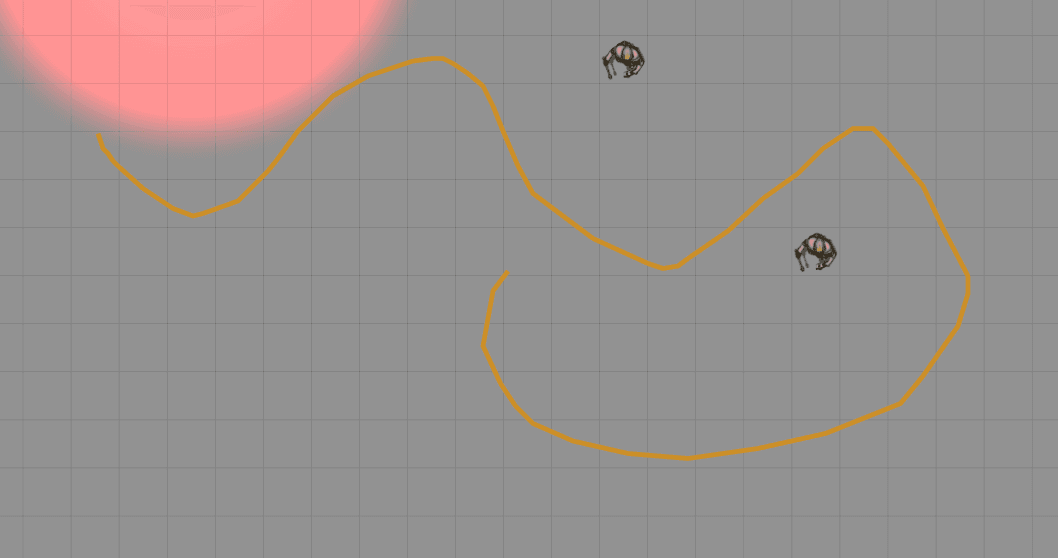 Simply hold Q while moving the mouse on the canvas to draw freehand, the drawing will be in your user color and will be displayed live to all players.
The drawing will disappear after a set time.
Configuration
Quickdraw Settings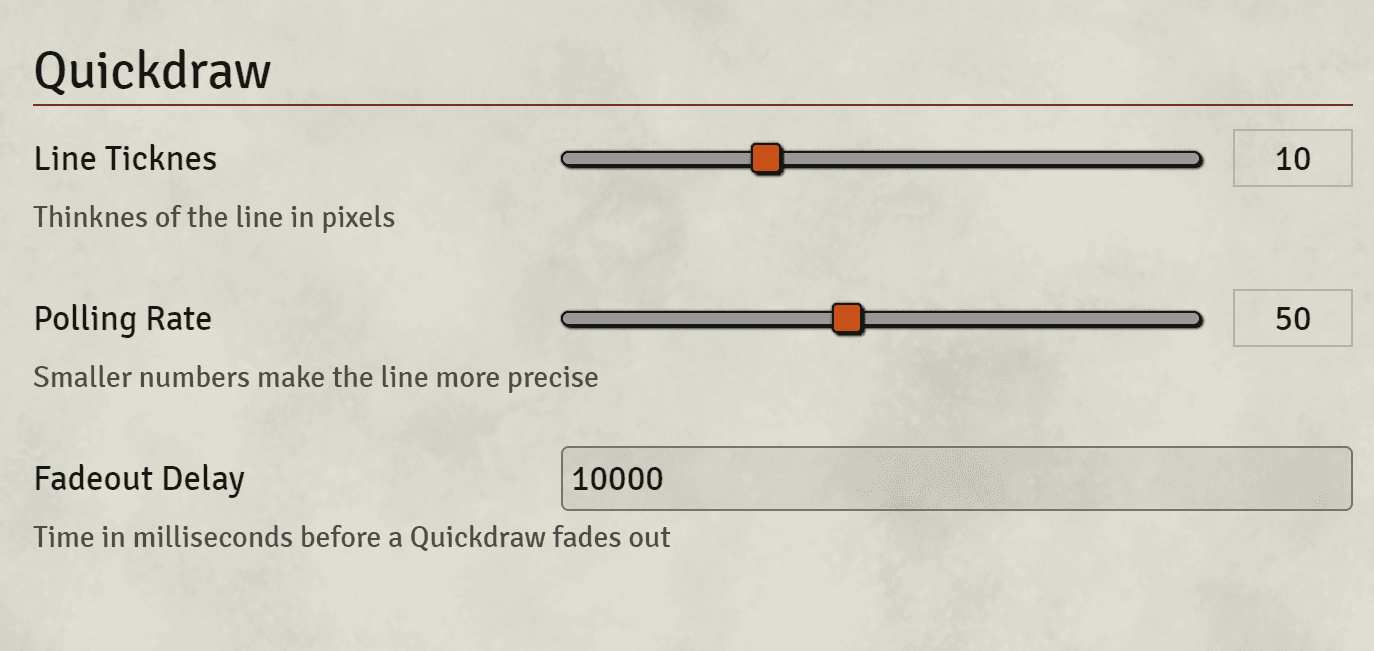 In the module settings you can set the time after a drawing fades out. By default it's 10 Seconds. You can also tweak some other parameters described in the settings.
It's also possible to rebind the default Quickdraw key.