Quickdoors
Toolkit to make creating doors and windows fast.
How to use
Doors Size Prompt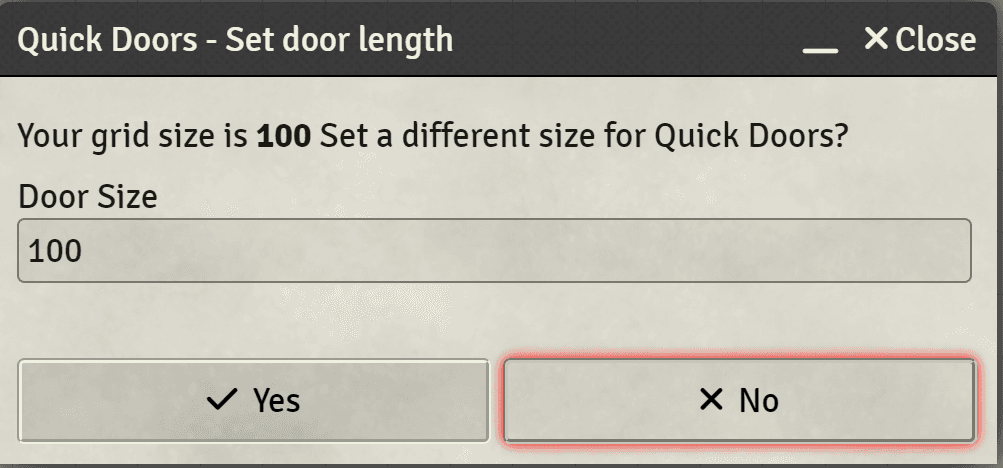 Enabling Quick Doors
To enable the Quick Doors mode, click on the Quick Doors toggle in the scene controls.
Changing door size
By default doors will be the size of one grid square, to change it, right click on the Quick doors toggle.
Controls
Quick Doors Toggle Button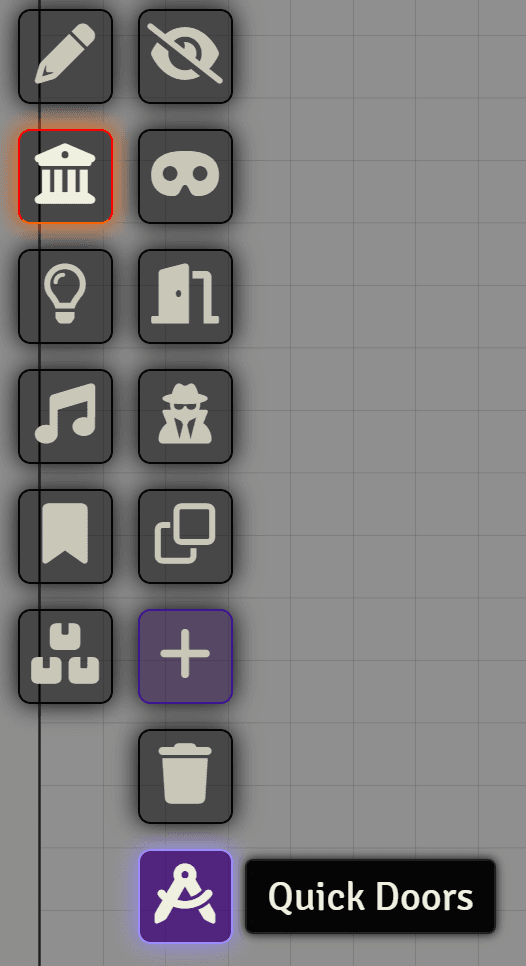 While in Quick Doors mode, you can use the following controls to quickly make doors and windows.
Note that you have to click on a wall, or in it's proximity to create a door on that wall.
| Control | Action |
| --- | --- |
| Left Click | Create Door |
| Ctrl + Right Click | Remove Door\Window |
| Ctrl + Left Click | Create Window |
| Alt + Left Click | Create Secret Door |
| Shift | Snap to Grid |
| D | Double Size |